Unleashing the Magic of SEO: Celebrating the Power of
Search Engine Optimization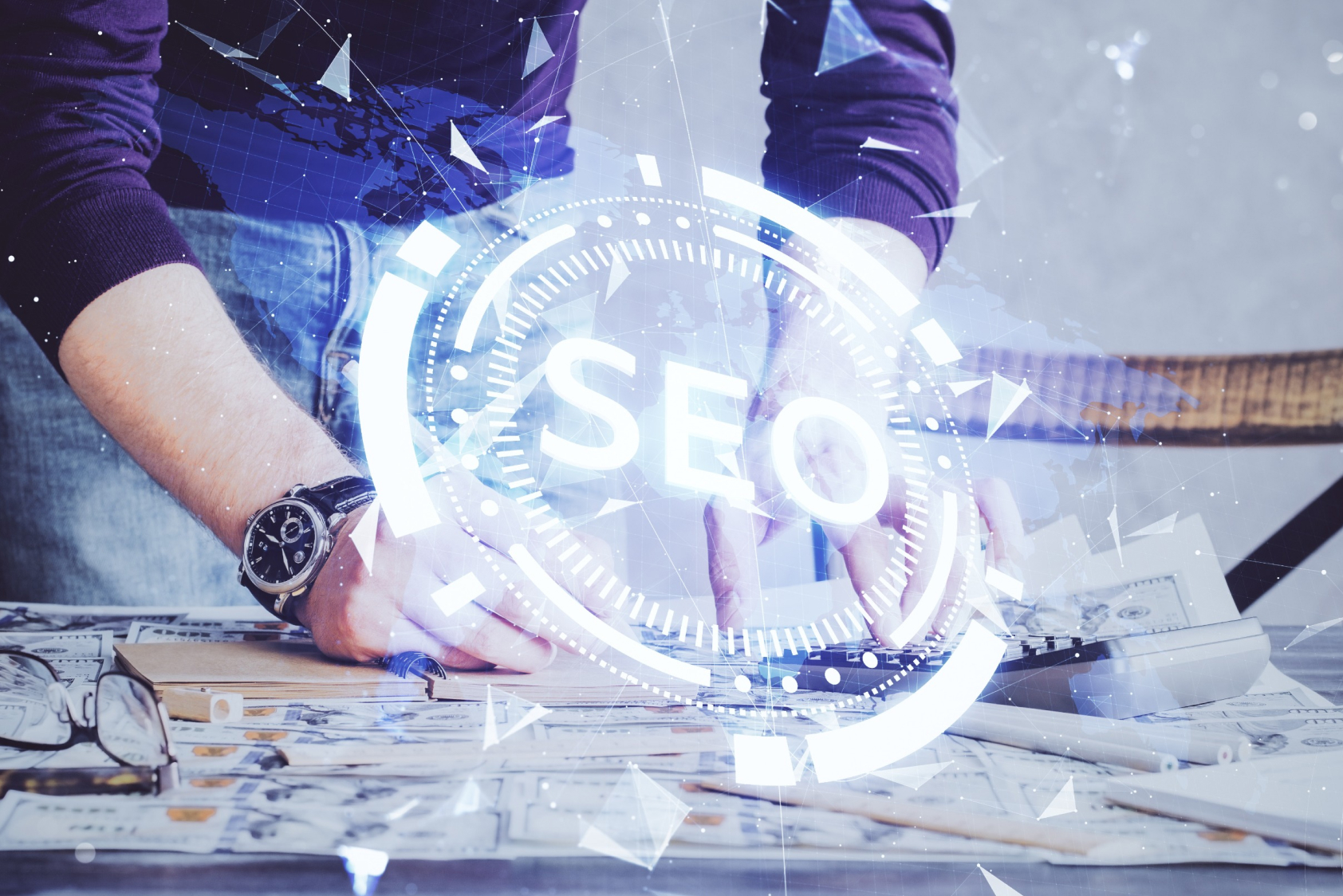 Search Engine Optimization, or SEO, is a digital marketing strategy that's critical to the success of any online brand. SEO involves the use of various techniques and tools to increase the visibility of your website on search engines such as GoogleTM, BingTM, YahooTM, etc., and drive traffic to your website or blog.
This powerful marketing strategy is gaining more and more popularity as businesses seek ways to stand out in today's competitive online landscape.
This blog post is all about unleashing the magic of SEO and highlighting the power of this marketing strategy.
The Importance of SEO
SEO is important because it helps your website become more visible to potential customers who are searching for products or services similar to what you offer. The higher your website ranks in search engine results, the more likely users are to click on your website and engage with your content. SEO also helps build brand awareness and credibility, establish a strong online presence, and attract quality leads that are more likely to convert.
Elements of SEO
SEO is not a one-time deal, it is a continuous process that requires time and effort to see results. There are several elements of SEO, including keyword research, on-page optimization, off-page optimization, link building, content creation, and mobile optimization. Keyword research is the process of identifying high-volume, relevant keywords that your customers are searching for.
On-page optimization includes optimizing your website content, meta tags, images, etc. Off-page optimization involves building backlinks to your website from other reputable websites. Link building is the process of acquiring links from other websites to your own. Content creation involves creating quality, relevant, and engaging content for your website. Finally, mobile optimization is optimizing your website for mobile devices.
SEO Techniques
There are many SEO techniques, but what works for one website may not work for another. Some of the most popular SEO techniques include guest blogging, social media marketing, influencer marketing, local SEO, voice search optimization, and featured snippets. Guest blogging involves creating and publishing blog posts on other websites. 
Social media marketing involves using social media to promote your website and engage with your followers. Influencer marketing involves collaborating with influential bloggers or social media accounts to promote your website. Local SEO involves optimizing your website for local search queries. Voice search optimization is optimizing your website for voice search queries. 
Finally, featured snippets are about optimizing your website content to appear in featured snippets, which are snippets of information that appear at the top of search engine results.
Highlight Benefits Instead of Features
One mistake many marketers make is focusing on the features of their product or service, instead of the benefits it offers. Features are what the product does, while benefits are what the customer gets out of it. Benefits are what resonate with your target audience. For example, a feature of a car could be that it has a GPS system. The benefit is that it can help drivers get to their destination more easily.
When you highlight the benefits of your product or service, you show your audience how it can improve their lives. Benefits are what sell, and the more you can highlight them, the more effective your copy will be.
SEO Tools
There are many SEO tools available that can help you optimize your website and improve your search engine rankings. Some of the most popular SEO tools include GoogleTM Analytics, Google Search Console, SEMRushTM, AhrefsTM, MozTM, YoastTM SEO, and BrightEdgeTM.
Google Analytics helps you track your website traffic and engagement. Google Search Console helps you monitor and improve your website's performance in Google search results. SEMRush, Ahrefs, and Moz are all SEO platforms that provide various tools for keyword research, backlink analysis, content analysis, and more.
Yoast SEO is a popular WordPress plugin that helps you optimize your website content. Finally, BrightEdge is an enterprise-level SEO platform that provides advanced SEO tools for large brands.
SEO is a powerful marketing strategy that can help your website become more visible, attract quality leads, and grow your business. From keyword research to content creation and link building, there are many elements of SEO that require time and effort to see results.
By leveraging the right SEO techniques and tools, you can improve your search engine rankings and drive more traffic to your website.
Want support in leveraging the power of SEO?
Then book a one-on-one call with the best in the business – ROI Machines!
Our personalized, complete service takes care of all things marketing so you can get on with what you do best – building your business.
Click here and get started now! Our team can't wait to hear from you.