Things To Look Out

For When Hiring A Designer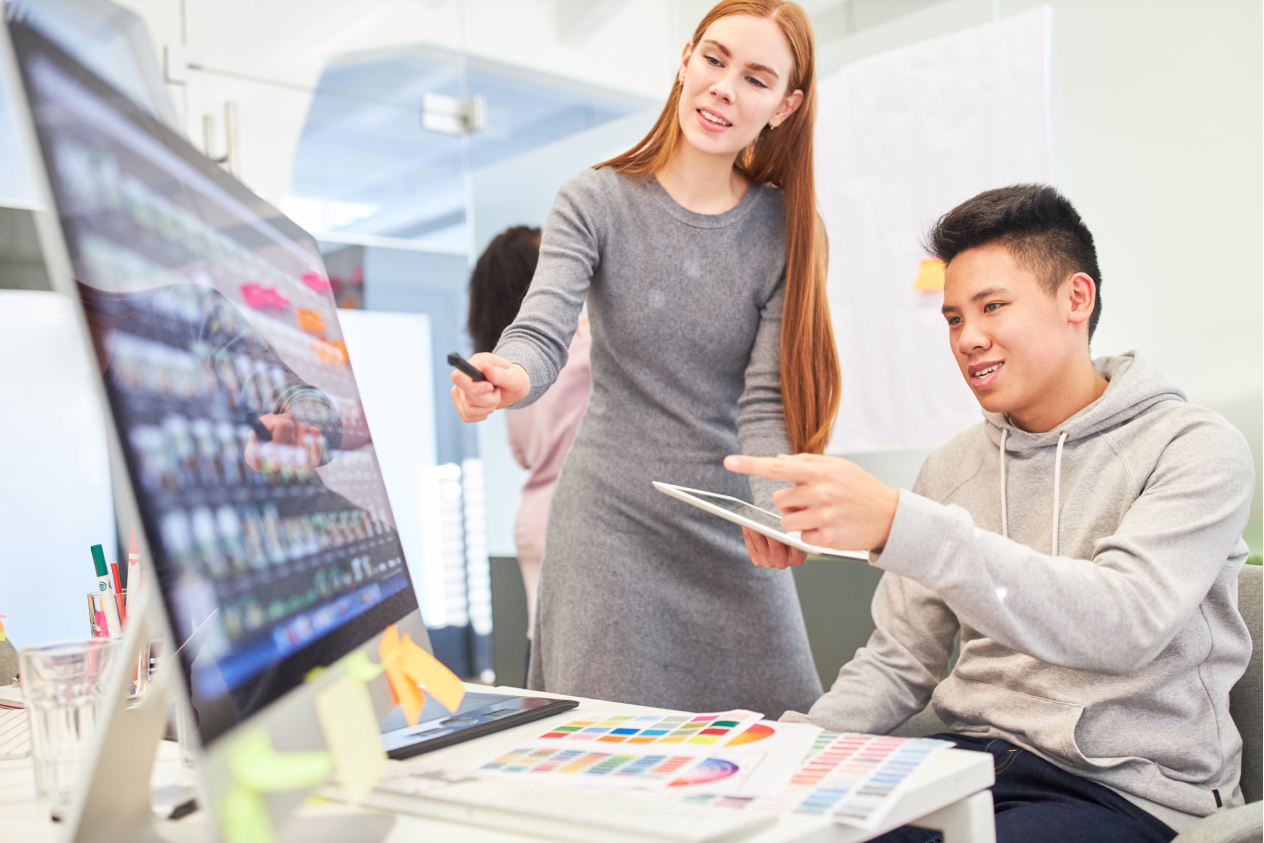 Every business owner or entrepreneur desires to have creative and practical designs in their products or services. Designers are the go-to individuals for this – they have the creative and technical expertise required to make your vision a reality.
As much as hiring a designer is necessary, you must be careful when selecting one to ensure you get the best results.
This is such an important topic, so let's discuss what to look out for when hiring a designer.
Experience
Experience is an essential factor to consider when hiring a designer. A skilled designer should have experience working on various projects, collaborations, and communication with several clients. The years of experience will give you insight into their creativity, problem-solving abilities, and how they handle and complete tasks. It is essential to note that designers with years of experience may charge a higher rate, but the quality of work you'll receive will be worth it.
Their Portfolio
A designer's portfolio provides a visual representation of their previous works. This is an area where they showcase their abilities, styles, and their unique approach to each of their client's projects. A portfolio should have diverse projects across several industries, which showcases their adaptability and versatility in coming up with different designs. When assessing their portfolio, it is also essential to analyze the samples of their work to know if it aligns with your brand.
Communication
Being able to communicate correctly with a designer is essential. Clear communication leads to the exact interpretation of your vision for your project. During the hiring process, it's crucial to take note of how available they are to answer questions, their response time to inquiries, and the method of communication they prefer. Communication can make or break a project; thus, it's necessary to ensure that it flows smoothly.
Price
Hiring a designer comes at a cost; hence budgeting is vital. The price for services rendered is a crucial factor in making a hiring decision. It's necessary to request a quote from the designer and assess it based on your budget. However, you shouldn't compromise on the quality of the work over the cost. It's best to have a frank conversation about the total cost of the project upfront, to avoid surprises later on in action.
Hiring a designer is an essential step in ensuring the visual representation of your brand aligns with your vision. Therefore, it's necessary to select the right one for your project. Keep in mind the experience, portfolio, communication, and price when hiring a designer. By keeping these points in mind, you'll be on your way to not only finding the right designer but to building a meaningful relationship with the designer, which will lead to successful projects.
Know where to look for an amazingly creative team at the right price for your business?
ROI Machines can help!
We've gathered leading experts in Graphic Design from around the world and we've helped businesses worldwide create branding and graphic designs that get results.
And we're looking for more!
So click here and get your 1-on-1 call with our team of leading graphic designers and business strategists that can help your business get the results it deserves.
Click the link and get your 1-on-1 call with our team of leading graphic designers and business strategists that can help your business get the results it deserves.