Ready To Attract Red Hot Leads, Fill Your Calendars And Scale Your Business?
Save
40+ Hours

Per Week With Our Data-Driven

Done-For-You

Marketing Packages!
Our Full-Service Team Of Marketing Experts Is Here To Turn Your Business Into An Unstoppable "ROI Machine"
Click Here To Schedule A Call With Our Experts
Hiring an in-house marketing team can be tough – not only are you spending thousands each month, but you have to find the RIGHT talent, manage your team and constantly monitor performance.
(And handling every single project through freelancers can cause delays that drag on for MONTHS!).
That's where we come in.
As your full-service agency, we'll handle everything from campaign strategy to integration – for a smooth, streamlined process that gets results!
From direct-response marketing, to backend campaigns and organic growth, our team is here to set you up for long-term success.
We use tried-and-true methods to test a range of ads, sales pages and strategies FAST (so we can focus on scaling the WINNING angle- without wasting thousands of $$$ and months of precious time).
Plus, we're fully transparent about our results. When you work with us, you'll receive weekly reports and performance metrics – so you're never left in the dark!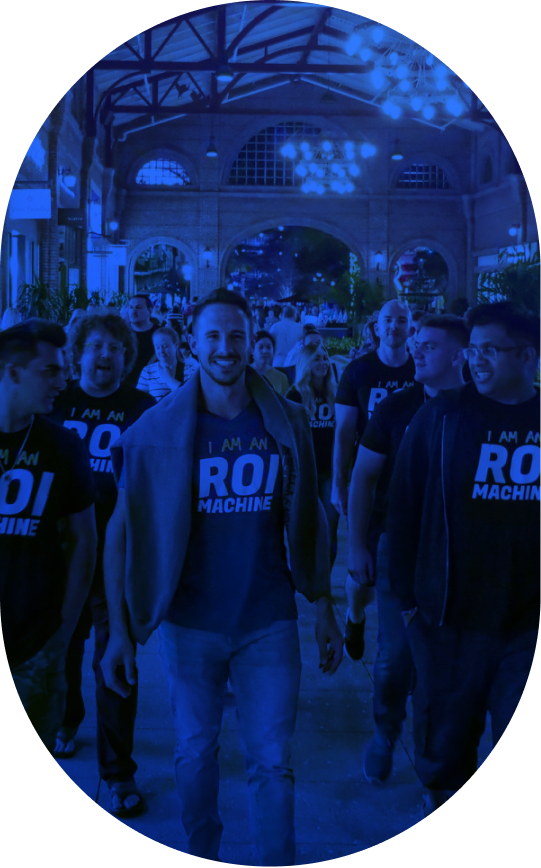 Ready To Scale Your Business?
Schedule A Call With One Of Our Experts
Sucessful Launch + Over 40,000 Leads!

"They are fantastic. They are faithful geniuses…he has an incredible team that can help you with many aspects of your business, including your sales copy, landing pages…the entire team is SO dynamic."

- Isa, PelvicPainRelief.com

400% Boost in Leads

"The best marketing agency experience I've ever had…I've never worked with a company that truly CARES about their clients in the way that I've seen Rudy care…hire Rudy right now!"

- Sterling, LifeChanger Academy

Fantastic Work with Facebook Ads!

"We've had fantastic work on the Facebook ads side from Rudy and his team…and they've been killing it for us with sales page copy, design and coding."

- Spencer, Microbe Formulas

Help You Build a Business Better than You Can Do On Your Own!

"Our goal was to try and do $100K in 24 hours. Rudy and his team help build a business for you, bigger than what you could do on your own. They never miss a phone call, never miss a beat."

- Mike, Coffee Over Cardio

Biggest Month in the History of Our Company!

"In less than 30 days of being with the ROI team, we had the biggest month in the history of our company… I can't tell you how relieved I am to have the best of the best on my team…"

- Christina, Beautiful Disaster

ROI Within the First Few Months!

"So in the first few months of working with Rudy and the team, we generated a massive return on ad spend on our webinar funnel…they've been absolutely awesome to work with…Rudy's team are awesome communicators, a really great bunch of people, and they get things done."

- Niyc, Success Coach

They Do Everything, 3X Faster

"These guys have been a huge help to us. It's basically like hiring an additional marketing team…you have an entire crew…they all work really well together so things get done faster…we're about to launch funnels about 3x faster."

- Eric, Lexapure Nutrition

Made a Drastic Impact to My Business!

"The drastic changes on my business have already been massive…Facebook ads, funnels, lead generation, upselling, all of these things I've worked with over the last 6 months with Rudy."

- Dr. Chris Spearman

They Take On ALL the Work for You!

"You don't really have to do anything at all because they take on all the work for you…he [Rudy] does such a good job of taking care of everyone that he works with."

- Lauren

Don't Hire Rudy for Your Ads

"What I love about Rudy is not only does he understand how to acquire new leads and clients for your business, he's actually done it himself…He's always adding value, always looking for ways to make the pie bigger, not just take his slice."

- Yuri

Unprecedented Results & 60,000 Leads Per Month

"The numbers have been super impressive…we're doing $7M annually so it's helpful to have the right people to make things work…they are bringing us in about 15,000 leads a week with our docuseries…these guys are crushing it!"

- Jonathan, Health Secrets

Over 400% Growth in 3 Months!

"They scaled us to be 4x bigger within the first few months…very impressive result and it's just a lot more than just marketing…the copy they come up, the creative content ideas, the funnel ideas and frankly the business advice too… I would recommend them to everybody!"

- Ishan, Decibel Hearing Aids

Mastered My Voice & Scaled My Brand - The Best Agency Experience Ever

"Their ability to nail my message, from Day 1, the very first ad they made for me was better than any ad I've ever had for any of my programs or products…everything they've done so far has been the best experience."

- Aaron, AthleteX

First Agency to Scale to Cold Traffic

"Those guys were absolutely crushing it for us and our business running Facebook ads… they're constantly testing new stuff and getting new stuff out there. It's only been a few months but we're seeing a positive ROI week after week after week."

- Jonathan, Organixx